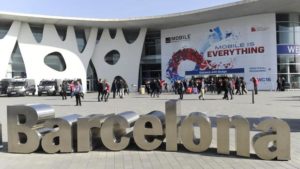 Makers fairs, Fab Lab, Mobile World Congress, Big Data and IOT meetups are just a taste of what makes Barcelona a technology freak's haven.
People from all over the globe flock to the Catalan capital's sunny streets to get a feel for a place that goes from ever-so stylish to grungy in just a few blocks. Despite the bachelorette revellers, stag night lads, and skaters galore, one thing that can't be denied how much is being invested to make Barcelona something more than a cruise stop destination.  Yes, a newer type of tech tourism, entrepreneurship and local innovation initiatives are giving BCN a geek chic edge that is taking Europe by storm.
Contentcult is delighted to share the scoop on this year's most happening technology-related events. From high profile events like the Mobile World Congress or music and technology festival Sonar and  to lesser known 3D printing fairs, these happenings will give your calendar that in-the-know oomph.
Tech Experience Conference Nov 2017
Smart City Expo  November 2017
Mobile World Congress March 2017
Sonar June 2017
IOT World Congress October 2017
4YFN  Ongoing
Barcelona Maker Faire June 2017
In3dustry 3D printing event October 2017
Barcelona Games World  October 2017