With the aim of raising awareness on social, ethnic, gender equality to promote multicultural and environmentally aware cities,  Content Cult develops social intervention events and communicates through carefully curated and positive-minded media.
2016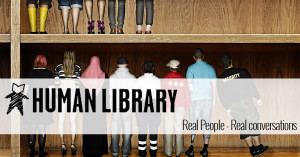 The Human Library is a worldwide ongoing project where the reader takes out a human book.   With the aim of breaking down stigma and preconceived notions of members of marginalised communities, Content Cult is bringing this event to Barcelona's historic centre this spring/summer 2016.
The Human Library es un proyecto en donde el material prestado es un libro humano.
Se ha realizado en más de 70 países durante los últimos 15 años.  Rompiendo barreras que crean discriminación.  Content Cult está trayendo este evento a Barcelona para primavera/verano 2016.
Real people – Real Conversations. Stay tuned for when and where.